Sunset Dinner Yacht Cruise
The first ever Pawn Advisory Conference was a big win for pawnbrokers all over the United States and even internationally!  Just read and listen to the pawnbroker Testimonials.  And as if the first ever Pawn Conference wasn't fun enough, we have decided to spice things up even more in May!
We are going to continue with our tradition of a vendor-less conference that focuses on helping you the Pawnbroker make more money and be more successful!  We have also incorporated into the mix all of the suggestions that you made to improve this already killer event!  That's right, included in your registration fee is admission for all registered guests on a dinner yacht cruise!  See the amazing Gulf of mexico at sunset and have an amazing meal at the same time!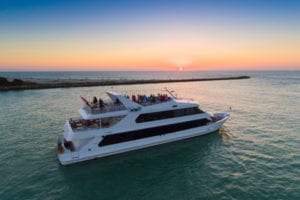 The yacht will leave the Clearwater Docks across from the Famous Pier 60 (1.5 blocks from the Resort) at 7:00 PM Sharp.  Boarding from 6:30 PM to 7:00 PM.  The cruise will go until 9:30 or 10:00 PM so so please plan to bring a light jacket as some get cold in the evening on the open water.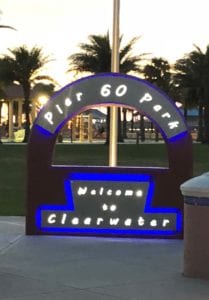 Stay tuned for the dinner menu and schedule!   We also recommend that if you do not spend much time on boats that you bring some Dramamine to help with the waves and the motion.